A CAREER THAT'S ALTOGETHER MORE MEANINGFUL
Gate One is an international challenger brand. We have designed our consulting model to ensure your experience as a staff member is meaningful. Our proposition is to ensure you are challenged and continually learning and developing as you progress. We are committed to building and evolving our entrepreneurial and inclusive culture so you can be yourself and do your best work.
"We want to make sure that Gate One is the right firm for you, somewhere where you can be yourself and develop. We have designed our recruitment process to offer you the opportunity to showcase your talent in different ways."
- Mel Dickinson, Head of Talent Acquisition
RETHINKING REWARD AND DEVELOPMENT
Transparent and equitable model

Consultants in the same grade receive equal pay, with no minimum time required in any grade.

Merit based progression

Promotions cycles are uncapped. Merit based personal and company ratings determine your bi-annual bonuses, weighted to reward the collective success of Gate One against the business plan

Sales bonus

New business and account growth is rewarded across all grades and functions via an uncapped sales bonus model

Benefits

Staff are offered a range of other benefits so we can enjoy life in and out of the office, including:

a 3% minimum contribution pension with Scottish Widows, matched up to 5%
Bupa medical and dental & optical care
Life insurance with YuLife
25 days' annual leave (+1 day/year of service up to 30 days), and the option to buy more)
Gender neutral family policies, with 3 months' full and 3 months' half Maternity and Paternity pay for both births and adoptions
6-12 month sabbatical leave for after a set length of service
Electric Vehicle scheme through Octopus energy
Cycle to work scheme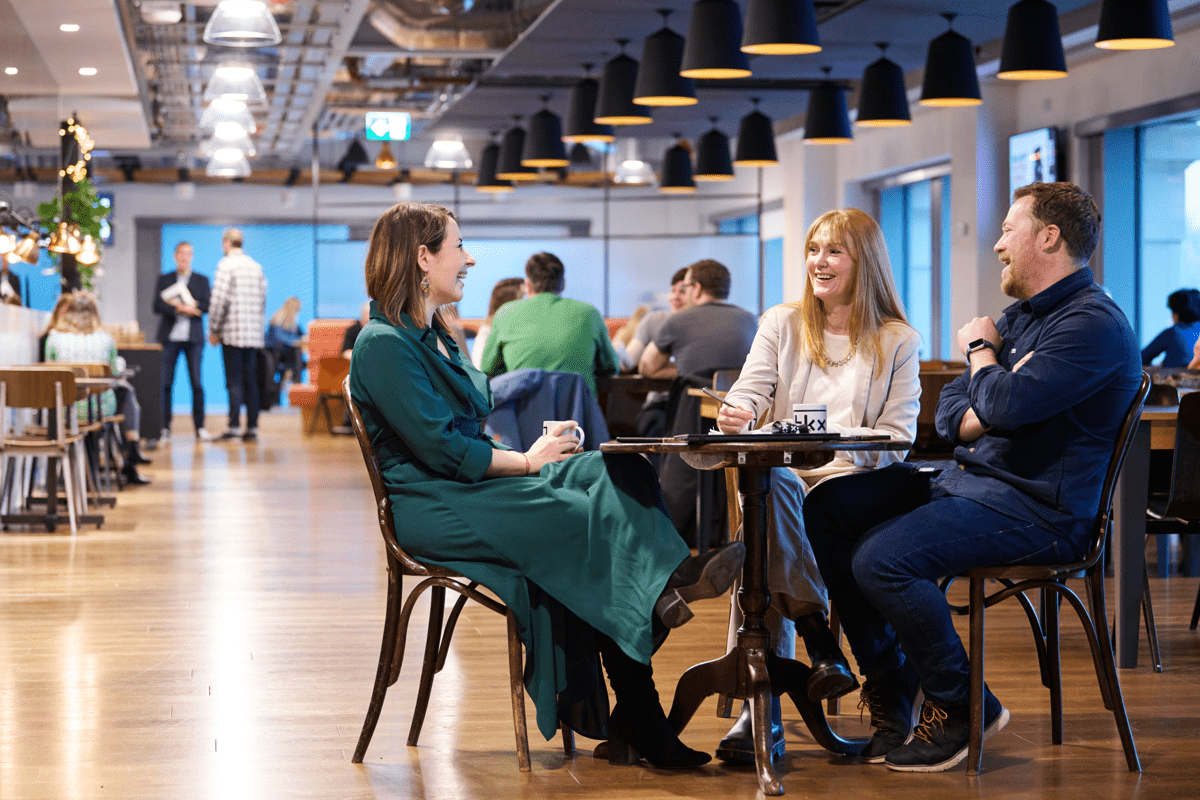 OUR RECRUITMENT TEAM
Your candidate journey through the Gate One interview stages will be facilitated by one of our experienced Talent Managers. We aim to be your advocate and offer a personal, value-add approach, from the initial conversation to your first day. We'll make sure you have the information you need and enough feedback to ensure Gate One is your perfect next move.
We strive to create a fair and inclusive recruitment process for everyone.​ We understand that disabilities, neurodivergence, or other conditions may impact performance during our interview process. As such, we welcome discussions about reasonable accommodations or adjustments. We invite you to talk to one of our Talent Managers about how we may be able to help you.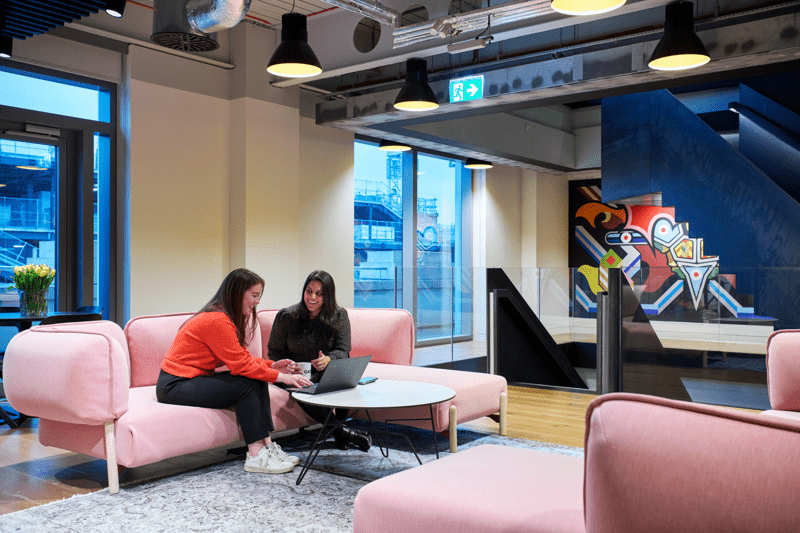 The peer meeting
We'll think about who in the Gate One team would be helpful for you to informally meet to learn more about the work we do and what it's like to work at Gate One once you join. We recognise it can be difficult to see past a talent brand to assess how a culture actually feels and how things work. The peer meeting is not formally assessed, it's a chat. You can ask questions to tailor the conversation to what's important to you. Peer chats can be in our office in Kings Cross or can be virtual.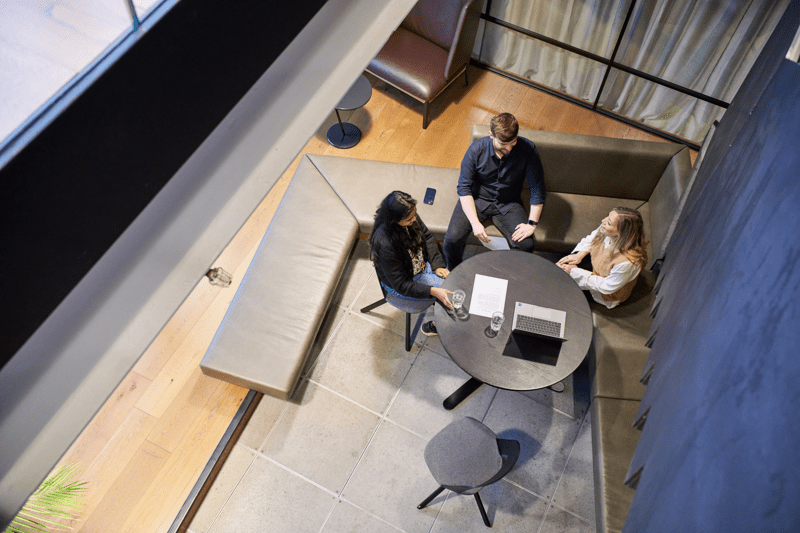 The first interview
A two-way conversation with a senior member of our team, most likely aligned with your key capability or sector. We're keen to hear your motivations for considering Gate One, your relevant capabilities and transferable skills plus your aspirations. We'll share details of projects and growth plans and seek to understand your level of responsibility and personal contribution to projects. We want to build on conversations you've had so far. If there's enough common ground and expectations appear to align, we'll invite you to a final interview.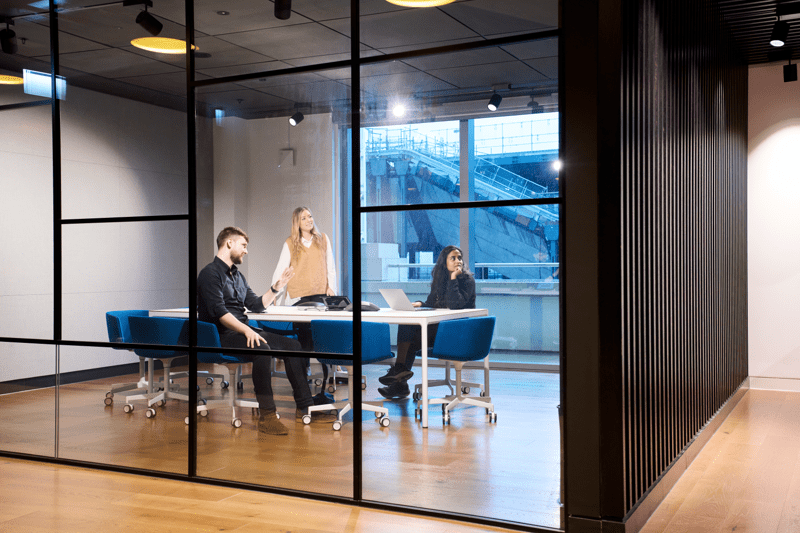 The final interview
A structured interview assessing your relevant capabilities and sector experience
A guided conversation incorporating a case study exercise. Assessment areas include: core consulting and programme management skills, leadership and coaching, values and behaviours, business development and client relationships, and team-working
Our Talent Managers will send you a written invite and arrange a phone call to talk about the final interview so you are fully prepared & set up for a successful outcome
ASSOCIATE OPPORTUNITIES
Connect with us to register your interest to join our trusted Associate network, supporting our growing team in the UK. As a Gate One Associate, you will join blended teams working alongside our staff and clients to play a vital role in designing and implementing digital and business transformation programmes. Our Associate model offers flexibility to choose the contracts that suit you best.
We are looking for experienced and entrepreneurial Associates who have ideally worked for other recognised consulting firms and/or have developed their expertise in inhouse transformation roles, aligned to our key propositions.
Client Work
We currently have around 250 staff in the UK, around 20 in the U.S and 10 in Ireland.

Projects vary from a few weeks to several months depending on the complexity of the assignment and the characteristics of our role.

In the UK, most of our work in the UK is done within the M25 but we also work with a few organisations beyond greater London. Our engagements in Ireland and France have been clustered around the respective countries' capitals to date and we have an office in New York.

Yes. All of our consulting partners spend time with clients every week.

Once you join, you will receive the Gate One business plan. This is shared in confidence with all our team so you are connected to the year's priorities and growth plans. Our finance and operations director, Mark Warren, will take you through the plan when you start and is our go-to storyteller when it comes to business performance updates.

Remuneration and Reward
We operate a fixed salary structure, which means that two people at the same grade receive equal pay and comparable progression opportunities, regardless of their gender, age, what they were paid before joining Gate One, and so on. We also offer both company and personal bonuses which are paid every six months following a full performance review. Two-thirds of your bonus is awarded according to how the firm has performed against pre-agreed objectives. The remaining third is awarded according to how you perform against your individual objectives.

We have a bi-annual performance review process. There is no cap on the number of promotions offered per cycle and promotions are based on merit.

Absolutely! We actively encourage all staff to get involved with business development activities. Our sales bonus is calculated using a formula that rewards scale, margin and individual impact, whether it be a new piece of work within an existing client or helping secure a new client.

Every six months at the end of January and July.

We offer personal medical & dental cover with Bupa, a pension with Scottish Widows and life insurance with YuLife. Annual leave is 25 days a year with an additional day for each year of service (up to 30 days). We offer gender neutral family policies, an electric car scheme and various other people policies to support your well-being.

Learning and Development
Your personal development and learning is a priority. We offer a number of internal training modules across all grades, including core consulting, capability led modules like customer experience, design thinking, sustainability, ChAgile to softer skills like business development and powerful communication. You will be encouraged to pick up external courses and accreditations. Our team also run regular Lunch n Learns and there is an internal e-Learning platform via Havas University.

We have an optional Gate One coaching programme to support your development and goal setting. Our coaches lead mixed grade, confidential 1:1 sessions for an agreed period of time.

Internal
We have lots of communities of interest. Aside from capability and sector-led teams, you could join the incubator, mental health allies; DEI (incl four sub-groups), CSR, BD fun club, employee engagement network; gateaway/events, comms, people and talent and more.


We are working to a hybrid pattern, with roughly half the time spent in our collaborative workspace in Havas Kings Cross or on client site, combined with working from home. Making decisions about whether we work remotely or in person is driven by a number of factors and is always considerate to working most effectively with our clients and colleagues.

We place huge value in getting everyone together every quarter to meet our new joiners, celebrate our collective success and work on the business plan. Seasonal quarterly Gateaways are typically in greater London, consisting of a day and an evening of workshops, focused discussions & simply catching up with one another. The annual summer gateaway is usually 2 or 3 nights away. Destinations have included a vineyard village in Germany, castles in Tuscany & Austria, the Loire Valley in France and a private island in.....Essex!

We offer 3-4.5 day/week contracts for managers and above.

We want to support you in mixing work and travel to enable you to more easily see your family and friends. You can work outside your home for around two weeks a year.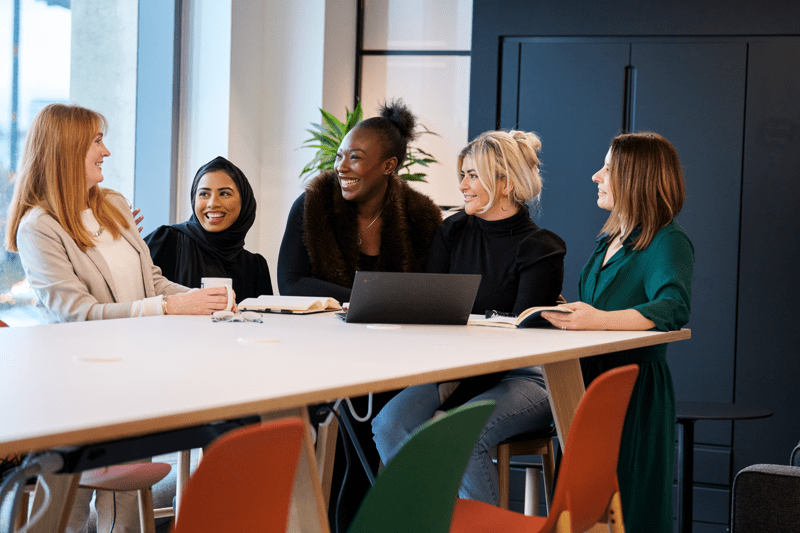 Already working at Gate One?
Let's recruit together and find your next colleague.