"We want to make sure that Gate One is the right firm for you, somewhere where you can be yourself and develop. We have designed our recruitment process to offer you the opportunity to showcase your talent in different ways."
- Mel Dickinson, Head of Talent Acquisition
A CAREER THAT'S ALTOGETHER MORE MEANINGFUL
Our vision is to create a culture and environment where you can do your very best work. You will deliver meaningful change for clients through a mix of technical consulting capabilities and strategic advisory skills, which you will hone over time.
Established in 2013, Gate One is now expanding our first ever US team and offices. As a founding member of the US team, you will also be encouraged to play an active role in shaping and accelerating the expansion of the US team as well as the wider firm's business priorities, growth and internal communities of interest.
RETHINKING TOTAL REWARDS AND DEVELOPMENT
Our unique approach to learning and development, promotion, and compensation has been designed to be transparent and equitable from our founding days. Consultants in the same grade level receive equal base pay. Promotion opportunities are merit-based vs time based, uncapped and announced in January and July. We offer a rating-based bi-annual company and personal bonus, weighted to reward the collective success of Gate One against the business plan. Developing new business is rewarded across all grades and functions via an uncapped sales bonus model.
Read more about our values here.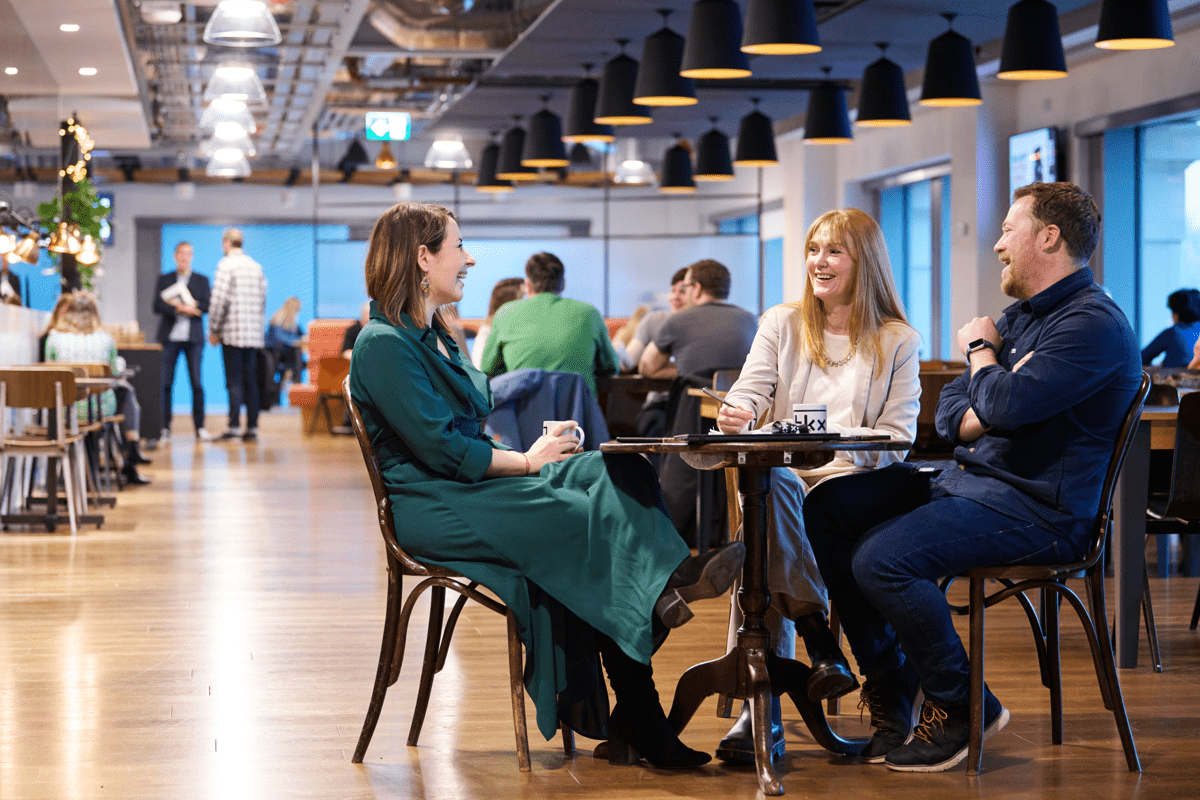 OUR RECRUITMENT TEAM
Your candidate journey through the Gate One interview stages will be facilitated by one of our experienced Talent Managers. We aim to be your advocate and offer a personal, value-add approach, from the initial conversation to your first day. We'll make sure you have the information you need and enough feedback to ensure Gate One is your perfect next move.
We strive to create a fair and inclusive recruitment process for everyone.​ We understand that disabilities, neurodivergence, or other conditions may impact performance during our interview process. As such, we welcome discussions about reasonable accommodations or adjustments. We invite you to talk to one of our Talent Managers about how we may be able to help you.
THE RECRUITMENT PROCESS
The recruitment process consists of two or three interviews (dependent on the level you are interviewing for) and an opportunity to meet or speak to someone in our team who would be your peer. Currently, our interviewing process is completed virtually to prioritize your safety and that of our team as we are.
At Gate One, diversity, equity and inclusion are key priorities. To create meaningful change for our clients, our staff, communities, we are focused on supporting and fostering diverse talent combined in various ways we work. It's imperative that we attract, retain and develop our team to spur innovation, drive growth and sustain our competitive advantage. We encourage underrepresented and traditionally marginalized folks to apply. Gate One is an equal opportunity employer; we base our employment decisions on merit, experience, and potential without regard to protected classes prohibited by US federal, state, and local laws. To learn more about our DEI efforts, CLICK HERE.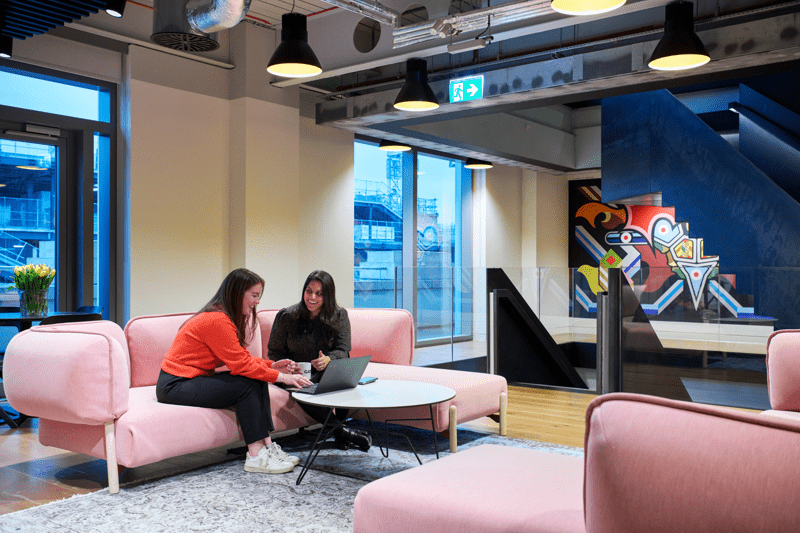 The peer meeting
We'll think about who in the Gate One team would be helpful for you to informally meet to learn more about the work we do and what it's like to work at Gate One once you join. We recognise it can be difficult to see past a talent brand to assess how a culture actually feels and how things work. The peer meeting is not formally assessed, it's a chat. You can ask questions to tailor the conversation to what's important to you.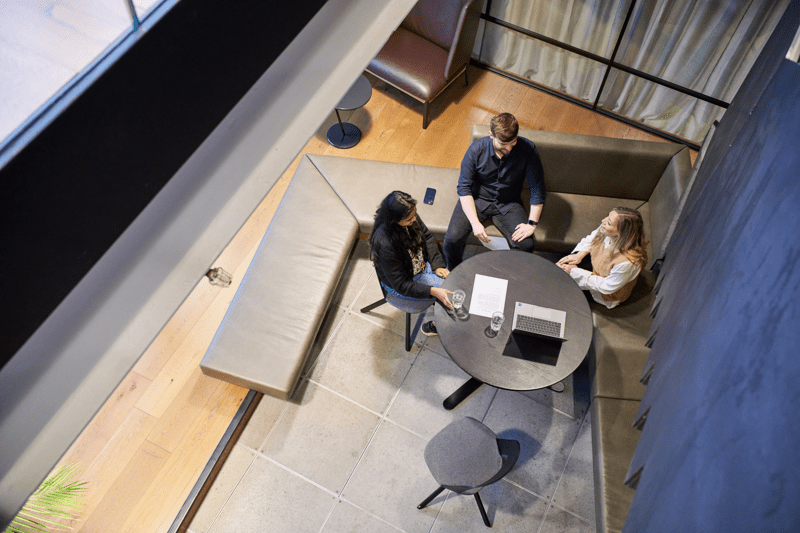 Case study interview
Prepare and deliver a case study presentation. The aspects of the case study interview have been designed to enable you to showcase your skills, methodology and presentation ability. Creativity is welcomed.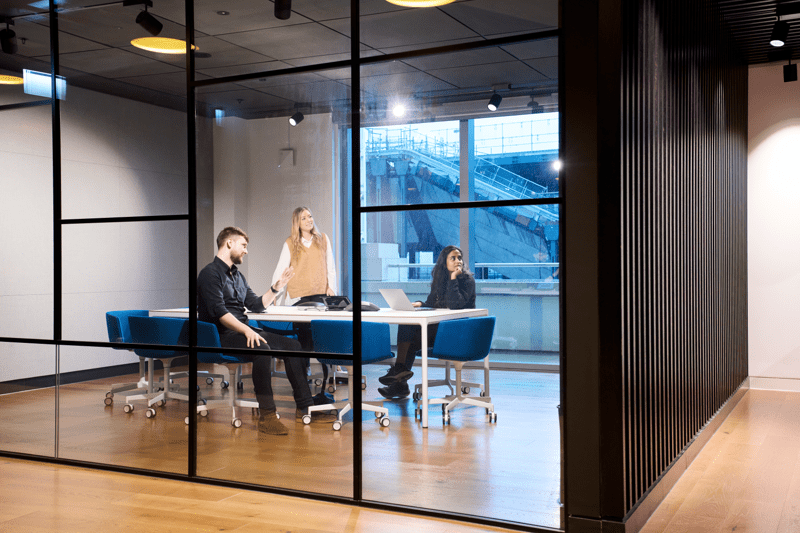 The final interview includes
Preparing and delivering a case study presentation on the day
Sharing a personal video created by you in advance to help us get to know you
A structured interview assessing your relevant capabilities and sector experience underpinned by a conversation exploring skills within consulting & program management, leadership & coaching, communication, values & behaviors, business development and client relationship management
The sharing of a deliverable you have personally created to demonstrate structured problem solving to unlock a client challenge.
The different aspects of the second interview have been designed to enable you to showcase your skills and individuality.
Client Work
Globally, Gate One is a team of approximately 280 staff based in London, Dublin, New York, San Francisco and Seattle. We currently have a US team of around 20 and are expanding.

Projects vary from a few weeks to several months depending on the complexity of the assignment and the characteristics of our role.

We have an office in New York. In the UK, most of our work is within Greater London. Our engagements in Ireland and France have generally been clustered around the respective countries' capitals.

Yes. All of our consulting partners spend time with clients every week.

Once you join, you will receive the annual Gate One business plan. This is shared in confidence with all our team so you are connected to the priorities and growth plans. Our finance and operations director, Mark Warren, will take you through the plan when you start and is our go-to storyteller when it comes to business performance updates.

Total Rewards Compensation
We operate a fixed salary structure, which means that two people at the same grade receive equal pay and comparable progression opportunities, regardless of their gender, age, what they were paid before joining Gate One, and so on. We also offer both company and personal bonuses which are paid every six months following a full performance review. Two-thirds of your bonus is awarded according to how the firm has performed against pre-agreed objectives. The remaining third is awarded according to how you perform against your individual objectives.

We have a bi-annual performance review process. There is no cap on the number of promotions offered per cycle and promotions are based on merit.

Absolutely! We actively encourage all staff to get involved with business development activities. Our sales bonus is calculated using a formula that rewards scale, margin and individual impact, whether it be a new piece of work within an existing client or helping secure a new client.

Every six months at the end of January and July.

We offer healthcare insurance (medical, dental, vision), 401k contribution and a bi-annual bonus. PTO is 20 days per year with an additional day for each year of tenure (up to 25 days). Plus 7 sick days, 5 floating holidays, and company holidays. Additional perks and benefits are available through Havas which are accessible to you as an employee.

Learning and Development
Your personal development and learning is a priority. We offer a number of internal training modules across all grades, including core consulting, capability led modules like customer experience, design thinking, sustainability, ChAgile to softer skills like business development and powerful communication. You will be encouraged to pick up external courses and accreditations. Our team also run regular Lunch n Learns and there is an internal e-Learning platform via Havas University.

We have a Gate One coaching program that provides team members with formal coaching training. The coaches then support other members of the team with confidential coaching, paired in relationships that are level agnostic (for example, we currently have a manager coaching a partner). The program is opt-in, and we generally have about a third of the firm involved at any point in time. Coaches and coachees alike have found the conversations to be hugely impactful.

A new inclusive leadership coaching program is starting soon.
Internal
Amazing! Talk about options. Gate One has two collaborative workspaces with Havas US at 200 Madison and 200 Hudson in New York. The Madison office is next to the Empire State Building and a 5 min walk to Bryant Park. The Hudson office is in the heart of Tribeca. Havas offers an array of fun activities to suit all, including rooftop working spaces, and there is even an office Corgi that can be seen around the office occasionally.

We have lots of communities of interest. Aside from capability and sector-led teams, you could join the incubator, mental health allies; DEI (incl four sub-groups), CSR, BD fun club, employee engagement network; gateaway/events, comms, people and talent and more.


We are a hybrid team, with roughly half the time spent in our collaborative workspace in Hudson or Madison or on client site, combined with working from home. Making decisions about whether we work remotely or in-person is driven by a number of factors and is always considerate to working most effectively with our clients and colleagues while aligning to our collaborative values.

As a team of management consultants working at a range of client sites, we hugely value the opportunity to get together. We hold quarterly Gateaways which are an evening followed by a day of training, workshops, discussions and socialising! These will be held in or around New York City. The Summer Gateaway is a three-day trip to somewhere in Europe, where we get to spend time with the all the global teams. It's our chance to celebrate the successes of the last 12 months and build our business plan for the future. Recent destinations have included the Moselle valley in Germany, the Loire Valley in France, and Tuscany, Italy. This year, we are planning to go "glamping" on an island off the coast of the UK.

We offer 3-4.5 day/week contracts for Managers and above.

We want to support you in mixing work and travel to enable you to more easily see your family and friends. You can work outside your home for around two weeks a year.